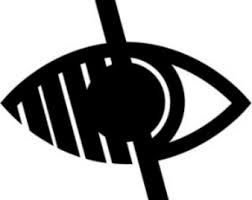 Independent Member
Independent Member – Co-opted onto Governance Committee.
Redcar and Cleveland Borough Council is seeking to recruit an Independent Member to be co-opted onto its Governance Committee. As an independent Member, working with the Governance Committee, you will provide a non-political perspective on governance, finance and audit matters. You will also provide an objective and impartial view on issues relating to Councillor behaviour and corporate complaints.
You should have good analytical and communication skills, work with a high level of integrity and be able to deal with sensitive issues in a diplomatic manner. Knowledge and experience of local government or other public sector bodies at a senior level, particularly in relation to finance, will be beneficial.
You will be required to attend approximately six formal Committee meetings each year lasting approximately 2-3 hours and be available as and when required to attend sub-Committees and Panels convened to heard complaints.
Independent Members are entitled to an allowance of £637 per annum.
To ensure independence, there are some restrictions on eligibility. You should not be, or have been, and employee or elected Member in the last five years. Neither should you be active in local or national politics, be related to or a close friend of any Councillor or senior officer, have had significant previous dealings with the Council which compromise impartiality. In addition, you should not be disqualified from holding office as a Member of the Council.
If you are interested in the role, please see the attached role description and complete the application form.
The closing date for applications is 30 November 2021
For an informal discussion about the role, please contact either Steve Newton, Governance Director and Monitoring Officer on 01642 444648 / steven.newton@redcar-cleveland.gov.uk or Alison Pearson, Governance Manager on 01642 444063 / alison.pearson@redcar-cleveland.gov.uk
Independent Member – Role Description
Independent Member – Application Form