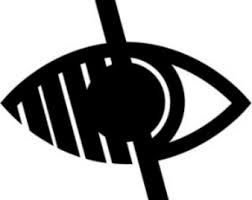 Job Description
| | |
| --- | --- |
| Post Title | Assistant Director – Growth, Enterprise & Environment |
| Grade | Chief Officer Band B |
| Directorate | Growth, Enterprise & Environment |
Job Purpose
The Assistant Director's role is to:
Provide strong strategic guidance and leadership to the Council's Growth, Enterprise and Environment directorate focussing on ensuring that excellence in all Neighbourhood Services is attained and improvements are ongoing to ensure an excellent environment for citizens of the borough whilst at the same time contributing to the wider directorate key priorities.
Relationships:
The Director will need to build and maintain excellent relationships both internally and externally with a range of stakeholders. Internally, key relationships will be the Council's Cabinet, Leader and the relevant Lead Members for the purpose of strategy, policy and local accountability.
Accountable to: Corporate Director: Growth, Enterprise and Environment
Accountable for: All Heads of Service and staff within the Directorate. This includes but is not exclusive : Environmental Services, Refuse & Recycling, Transport Planning and Strategy, Highways, Engineering, Fleet, Transport Services, Natural Heritage, Countryside Services, Community Safety Partnership and Anti-Social Behaviour Services.
General: Engage with Elected Members, colleagues, internal and external stakeholders, businesses, intermediaries, senior personnel within partnering organisations, community groups. Develop, manage and broker relationships at senior level with key local, national, international business as well as stakeholders representing the Council, and ensure that the Borough's strategies and policies are taken into account.
Please click here to view the Key Duties and Responsibilities of this role.
For a confidential discussion, please contact our retained consultations at Penna, Nick Raper on 07715 690463, Helen Alwell on 07809 905467 or Chiara Sabato on 07540 706547. To apply for this position, please visit https://bit.ly/2xaS2ev
To download the full job description along with further links please see the table below: