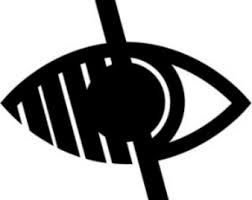 About the Council
The future is bright in Redcar and Cleveland and this is built on a proud past.
It is renowned for its cutting edge chemical, energy and process industries which offer industry leading career opportunities.
Our steel industry built the world – Sydney Harbour Bridge and the Indian Railways and British Steel still ensure that tradition continues today.
We are building on this legacy to create the employment opportunities of the future and provide an improved standard of living for all our residents.
You will find a bold and ambitious Council which always keeps communities at our heart.
We are a member of the Tees Valley Combined Authority, which uses its devolved powers to identify where millions of pounds of Government funding can best be used locally. This autonomy to identify opportunities to grow and to make it happen quickly is only enjoyed by a small number of areas nationally.
You will also make our neighbourhood an even better place by delivering and developing a service which brings clean, safe and attractive communities.
We want to develop more projects which bring sustainable growth and a higher standard of living for all. We also have ambition to constantly improve housing and leisure opportunities and to further develop our tourism and culture strategies. Within this, is a constant drive to provide more and better employment opportunities for all.
In your role, you will find a working environment which will encourage you to excel.
You will be a key member of an inclusive and ambitious team – both executive and political – supported by colleagues who are passionate about the area in which they live and work.
We offer very attractive terms and conditions of employment, including generous annual leave entitlement and access to numerous other salary sacrifice schemes and staff benefits / discounts, including a lease car scheme.
The Council is an accredited Investors in People employer at gold level and holds ambassador status for the North East Better Health at Work Award.

Click here to see a copy of the Council's Corporate Plan.
For more information about the Tees Valley Combined Authority, go to https://teesvalley-ca.gov.uk/