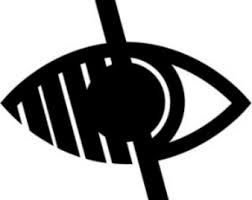 Privacy Policy
We keep our privacy notice under regular review and we will place an updated version on this page. This will help ensure that you are always aware of what information we collect and how we use it.
Unless stated, your personal data is being collected and processed by, or on behalf of, Redcar and Cleveland Borough Council.
The Council's Full Privacy notice explains how we use personal information about you and how we protect your privacy; we also have a series of service specific privacy notices and individual data collection forms.​
Full Privacy Notice – Redcar and Cleveland Borough Council
Our Data Protection Officer makes sure we respect your rights and follow the law. If you have any concerns or questions about how we look after your personal information, please contact the Data Protection Officer:
via email to DataProtection@redar-cleveland.gov.uk or
by phone on 01642 774 774
by post to: Data Protection Officer, Redcar & Cleveland Leisure and Community Heart, Ridley Street, Redcar, Yorkshire, TS10 1TD
Redcar & Cleveland Borough Council is the Data Controller for most of the personal information you provide. In some cases, we act as a Data Processor on behalf of another Data Controller or as a joint Data Controller. If this is the case, it will be clearly identified in the detailed service specific privacy notice.
The information we collect when you use our website and how we use it.
We do not actively seek to collect information about you via this website. We log a number called your IP address which is automatically recognised by the system. We will only collect information sent to us by you on such forms or in e-mails, which you send to us of your own volition.
We may collect information to provide statistics for the purpose of monitoring website usage in order to help us develop this website and our services. These statistics will not contain information which can be used to identify individuals.
Our use of cookies
Cookies are pieces of data created when you visit a website. Cookies may be used to provide the unique identification of your browser while you access pages. This information may be used for statistical purposes, but does not contain any personally identifying information. Read more information about our cookies policy.
Links to other sites
This website contains links to other sites which are not administered or operated by Redcar & Cleveland Borough Council. This privacy statement applies only to this website. You should always read the privacy statement on the website you are linking to and check if personal information is collected.
How to contact Redcar & Cleveland Borough Council
We welcome your views about our website and privacy policy. If you would like to contact us with any queries or comments, please telephone (01642) 774774.
For independent advice about data protection, privacy and data sharing issues, you can contact the Information Commissioners Office (ICO):
by phone on 0303 123 1113
by post to: Information Commissioner's Office, Wycliffe House, Water Lane, Wilmslow, Cheshire SK9 5AF
online at www.ico.org.uk
Individual Electoral Registration
The Electoral Registration service is part of the Government portal. For more details about how your personal data is processed when you use the Government portal to Register to Vote, please follow this link.
https://www.registertovote.service.gov.uk/register-to-vote/privacy​
​
Privacy Impact Assessment
​LA PIA Confirmation and Verification​