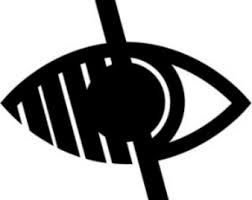 Environment
We are looking for an outstanding leader who will drive change in our Borough.
Our Assistant Director – Environment will ensure clean, safe and attractive communities which local people are proud to call home and visitors return to time and again, as well as leading on strategic projects to deliver our ambitions to be the best we can be. Further improving the appearance of our borough is a key priority and you will have a clear and creative vision of how we can make the very most of our resources. As a member of a Combined Authority, we work seamlessly with our neighbours on major projects which benefit us all and you will be comfortable and confident in dealing with management at the highest level.
---
Job Purpose
Provide strong strategic guidance and leadership to the Council's Growth, Enterprise and Environment directorate focussing on delivering excellence in all Neighbourhood Services and driving improvements to ensure an excellent environment for citizens and businesses of the borough whilst at the same time contributing to the wider directorate and Council priorities.
---
Relationships
Accountable to: Corporate Director: Growth, Enterprise and Environment
Accountable for: All Heads of Service and staff within the Neighbourhoods part of the directorate.   This includes but is not exclusive: Environmental Services, Refuse & Recycling, Highways, Engineering, Fleet, Transport Services, Natural Heritage, Countryside Services, Community Safety inc the Community Safety Partnership and Anti-Social Behaviour and enforcement services.
General: Engage with elected members, colleagues, internal and external stakeholders, businesses, intermediaries, relevant personnel within partnering organisations, community groups.  Develop, manage and broker relationships at a senior level with key local, regional, national and international businesses as well as stakeholders representing the Council, and ensure that the Borough's strategies and policies are taken into account and delivered as appropriate.
---
Interviews will take place on Thursday 6 February 2020.
For more information and to apply for this role, please visit the link below:
Assistant Directory – Environment
For a confidential discussion please contact Sarah Robson, Corporate Director for Growth, Enterprise and Environment, on 01642 444258